What it means to become a volunteer tutor
People who choose to volunteer with Ulster Literacy find an opportunity to engage in an immensely helpful and satisfying endeavor. Our tutors, like our learners, come from a variety of backgrounds and have many reasons for joining us. They all want to help others!
No teaching experience is necessary. If you are interested in sharing your love of reading and writing with an eager and motivated learner, then we can use your help.
Tutor Training is now 100% online. After you complete a 12 hour virtual curriculum, we invite you to a zoom meeting with other volunteers. This two hour session presents information about our organization, reviews lesson planning and tutoring requirements, and answers your questions about the matching process.
We provide a special opportunity for seniors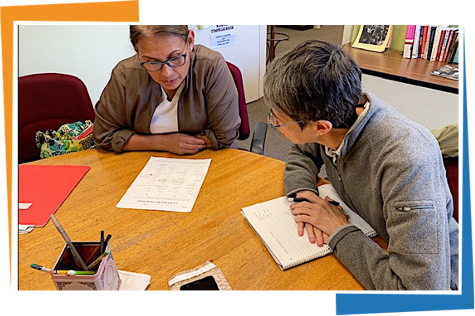 Ulster Literacy Association is the RSVP station of Ulster County – the Retired Senior Volunteer Program. This is a federally funded program under the Corporation for National and Community Service. As the RSVP of Ulster County, ULA provides volunteer opportunities for our retired and/or senior residents. With tutor training sessions throughout the county, older volunteers can conveniently tutor close to home. Tutoring helps build strong bonds among neighbors by sharing the many skills, talents, and wisdom our older volunteers have acquired. Many of our tutors report feeling less isolated and more creatively engaged in their lives when they join other RSVP volunteers for parties, in-service trainings and recognition events.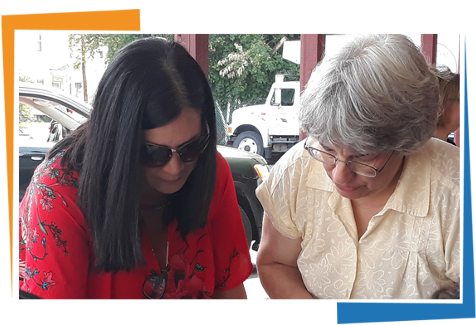 Requirements to be a tutor
To become a tutor, one needs to be a high school graduate or hold a High School Equivalency Diploma and be 18 years of age. New tutors complete a certification course before being paired with a learner. Ulster Literacy Association's certification of new tutors carries with it accreditation by ProLiteracy Worldwide (a merger of the former organizations Laubach Literacy Action and Literacy Volunteers of America). After completing a 20-hour, nationally certified training course with ULA, each tutor's background and preferences are considered when creating a match with a learner.
We ask that each tutor commit to a year's service, if possible.
Learners and tutors typically meet once a week for at least an hour in the ULA office, at their local library (ULA has its own office at the Kingston Library), a church, community center, or diner.
No teaching experience is necessary. If you are interested in sharing your love of reading, writing and language with a motivated learner, become a part of Ulster Literacy Association.
To get started, please call our office at 331-6837 to register for an upcoming Orientation, or email us at info@ulsterliteracy.org.
TUTOR STORIES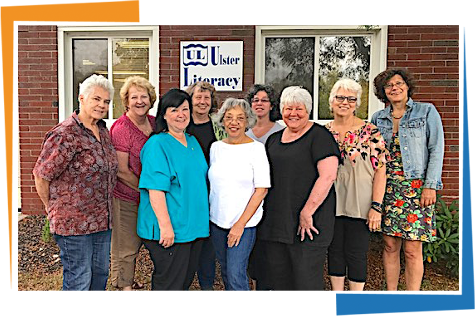 It's so rewarding to establish a relationship with someone who is from such a different background, who is eager to learn, who works so hard every day. My learner has really benefited from our time together, not just to learn our language, but to learn about American culture. I'm positive that what I'm doing is really making a difference in his life, and I am rewarded every time we meet. Thanks, Ulster Literacy!
Rob

I love being a tutor with ULA. Although I'm not a teacher and have never volunteered prior to this, I feel extremely confident because of the commitment of their tutor trainers, their comprehensive certificate program and the ongoing support I receive. I look forward to meeting with my learner each week – I especially enjoy hearing about their background and culture. I feel like I receive as much as I give.
Bridget

I don't know what I said about myself in the ULA training but I am working with a young woman with whom I am extraordinarily resonant. She is a very motivated learner and is working quite diligently. She's bright, and we have set many goals, identifying what she wants to work on. Along the way we are enjoying each other and laughing. Being with her is a source of great joy. Thank you everybody at ULA!
Erin