Support of Ulster Literacy Association comes in many ways: volunteers, donated money, grants, sponsorships and more. We are a 501c3. ULA is often a beneficiary of fundraising events and programs, financial and estate gifts, and in-kind donations of your professional time. To learn more about volunteering, click the "contact" button above.
If you would like to discuss a specific gift or donation, please contact Amy Lenard at 845-331-6837.
To make an online donation: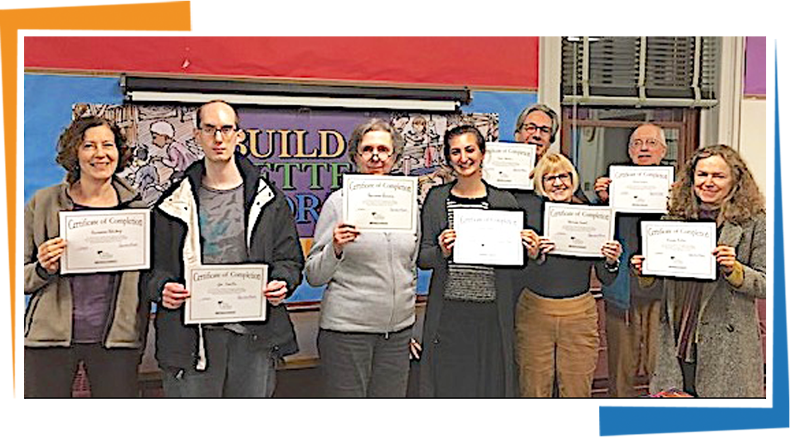 It's simple to do: just click here to go to Amazon Smile
Do you buy from Amazon.com? Without increasing your cost, you can get them to contribute a small amount of your purchase to ULA. It's simple to do: just click here to go to Amazon Smile and connect it to ULA. You may be prompted to install a button app on your browser for even faster access; be sure to read the terms of service, since the app does collect some personal data and its use is completely optional.
Amazon will remember that you signed up for the Smile program. In the future, if you go to amazon.com, they will occasionally remind you that you are enrolled in the Smile program and give you the option to go there instead. Other than that, you'll shop as you always do, but knowing that ULA will benefit in a small way from your purchases. You can read more about Amazon Smile.